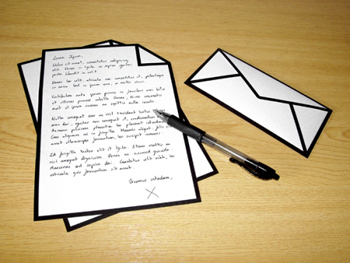 Those who are planning to come to Canada to visit a relative or a friend should include in their application a letter of invitation from the host. There is no strict template, however there are certain details that are mandatory to be included in the invitation letter.

Information about the host in Canada
Identification details: full name, date of birth, status in Canada
Contact details: complete Canadian address, phone number
Occupation
Your relationship with the invited person
Details of the family unit, including names and dates of birth of the spouse and dependants*
Total number of people residing in your household, including those you have previously sponsored and whose sponsorship is still in effect*
A written and signed promise of your financial support*
*Points 5, 6 and 7 apply only for those who require a SuperVisa.
Information about the invited person :
Identification details: full name, date of birth
Contact details: complete address, phone number
The purpose of the trip
How long the person is intending to stay in Canada
The intended date to enter and leave Canada
Details on accommodation and living expenses
You should pay special attention to this last point on accommodation and expenses as in some cases it may make a difference between a positive and negative decision on the visa application. According to section 179 of the Immigration and Refugee Protection Regulations, a temporary resident must leave Canada at the end of their stay. Therefore the letter should make it clear that the invited person will contribute to their expenses. If the host commits to pay for everything, the immigration officer's interpretation may be that because the invited person will have so many benefits in Canada he or she will not want to leave. At the same time, if the invited person has limited financial resources, sufficient financial support will have to be provided to avoid a refusal for financial reasons. It may be a challenge to find the right balance between demonstrating that the invited person will have enough money for their stay without depending too much on their host.
You can download the invitation letter model below:


You should check with your local visa office whether the letter of invitation should be certified or not. Every letter of invitation must be accompanied by the host's proof of status in Canada (for example the citizenship card, passport or permanent resident card). In some cases other supporting documents may be required (proof of host's income and financial statements, last fiscal declaration, proof of relationship with the person being invited etc).
For more information about Canadian Temporary Resident Visas we invite you to read this post.
Please watch our video on the letter of invitation
---

Questions on your particular case? You can schedule an appointment here: www.artim.ca/en/consultation
---