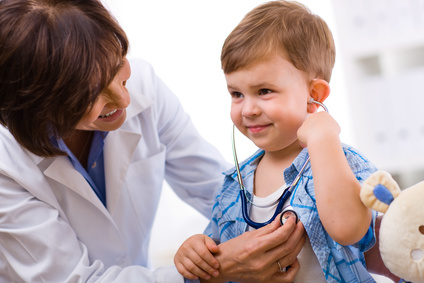 As part of the immigration process, candidates are required to pass a medical examination. This may also be a requirement for temporary residents who intend to stay more than 6 months in Canada. This post is about the importance of this examination, who needs to pass it, what it represents, what are the costs involved, where can it be passed and more.

The importance of the medical examination
It is crucial to get a positive doctor's opinion in order to obtain the desired visa. Even if the candidate complies with all immigration program requirements, if a major medical condition is discovered, the visa could be denied. The purpose of the exam is to establish that the person does not represent a threat for the Canadian society and that his medical problems will not generate high expenses for the Canadian government.
Who is required to pass the examination?
All candidates for permanent residence and all accompanying family members need to pass this exam. In the case of non-accompanying family members (spouse and/or children) it is also mandatory in order to be able to be sponsored later on. For citizens and residents of certain designated countries who wish to spend more than 6 months in Canada as temporary residents, the exam is a requirement too. Finally, it is also a must for temporary workers whose job implies direct contact with customers (like primary or secondary school teachers, doctors, live-in caregivers, medical personnel, etc.)
At what point is the exam required?
Quebec Skilled Workers / Provincial Nominee Program: after the issuance of the Certificate of Selection of Quebec (CSQ) or Provincial Nominee Certificate, the permanent residence application is submitted to Sydney, Nova Scotia. Once the Sydney office transfers the file to the local Canadian embassy, the candidate will be issued the medical orders.
Federal Skilled Workers/Canadian Experience Class/Federal Skilled Trades: you will receive your medical order forms online along with your invitation to apply, under the Express Entry system.
Spousal sponsorship: before submitting the request. It is the only case when the examination is passed without receiving the medical orders first.
Temporary residents: before the issuance of the visa or status extension acceptance, you will receive the medical orders.
What does it imply?
– chest X-rays – for 11-year-old persons and older
– blood tests – for 18-year-old persons and older
– urine tests – for 5-year-old persons and older
– sputum culture – only upon doctor's request
– general check-up
Validity period
Examination results are valid for one year and the permanent residence visa will be issued for the same period (which means that the candidate will have one year from the exam date to land in Canada and confirm his permanent resident status). If the visa is not issued within one year from the medical examination date, a new check-up will be required, at candidate's expense.
How to make an appointment
Only a doctor designated by the Canadian authorities can perform the above mentioned examination. To find one go to  http://www.cic.gc.ca/dmp-md/medical.aspx. Note that since May 17, 2012, designated doctors are officially called Panel Physicians.
How much does it cost?
The fees vary between 80 and 300 Canadian dollars. We suggest to call the panel physicians available in your region to obtain the best price and find the one who can give you an appointment faster.
What do I need?
Your passport(s), medical orders and medical documentation regarding any existing conditions. The doctor could ask for additional documents.
Remember, it is only a routine check-up and you should not be worried if your medical condition does not represent a risk for the people around you and are not excessively expensive to cure/maintain.
What if I have a medical condition?
There is no easy, unique answer in such a situation, and you are strongly invited to seek legal advice.
If your medical condition may represent a danger to public health (for example, tuberculosis), then in most cases you should seek treatment and submit your permanent residence application once cured. If your medical condition is likely to cause excessive demand on health or social services (for example, you have a certain handicap), a possible defense would be to demonstrate that in spite of your handicap, you will not require health or social services, having reached a sufficient level of autonomy through your own capacity and/or the support of your family members.