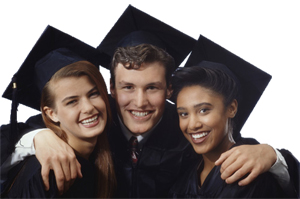 Montreal, probably the most European of North America's major cities, is well-known for its bilingual character, multicultural environment, educational institutions with a great reputation, low cost of living and great quality of life. A recent study ranks Montreal #10 among the best student cities in the world, attracting thousands of students interested in obtaining a unique academic and cultural experience.

Quacquarelli Symonds (QS) released a list of the top 50 Best Student Cities in the World for 2012. Montreal was ranked higher than New York, Tokyo, Lyon, Amsterdam, first among Canadian cities and second among North American cities.
The most known university of Montreal is McGill. QS ranked McGill 1st in Canada, maintaining this ranking for the seventh year in a row and 17th in the world.