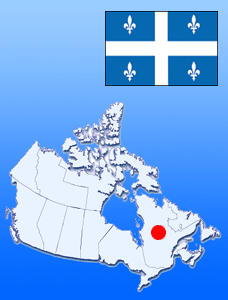 At the beginning of 2010 the Quebec Government launched a new program leading to permanent residence – Quebec Experience program (Programme de l'expérience québécoise – PEQ). It was designed for those who are already integrated in the Quebec society as students or temporary workers and would like to change their status.
Compared to the other ways to obtain a Quebec Selection Certificate (CSQ), which is basically the acceptance of the provincial government, the PEQ is faster and easier, with less requirements and no interview. The spouse and dependent children can be included in the file regardless of their place of residence.

You can apply under PEQ as a student or a worker if you meet certain criteria.
Students
Temporary residents over 18 that already hold a Quebec diploma or will complete the study program within six months of the date of submission could apply under PEQ if they have an intermediate level knowledge of oral French. Those who have started a new study program or whose program was taken more than 50% outside Québec are inadmissible.
Here are the eligible diplomas:
– obtained after February 13, 2008;
– issued from a recognized Quebec educational institution;
– full-time studies at a professional level (Diploma of Vocational Studies, minimum 1800 hours), diploma of College Studies or at a university level (bachelor's, master's or doctorate).
Temporary workers
The main requirements are simple: be over 18, have held one or more jobs of the same nature for at least 12 of the past 24 months and have an intermediate level of oral French. However not any job qualifies, it has to be a job at the managerial, professional or technical level, full time (minimum 30 hours per week) and legally obtained.
Since it is an accelerated program, for both categories it takes only one month to get the CSQ (the processing times may vary). The next step is to apply at the federal level, which you can do at the visa office outside Canada responsible for your country of citizenship or residence.
If you do not qualify under other immigration programs, coming to Canada as a student or worker and later apply under PEQ for permanent residence is definitely a good strategy.