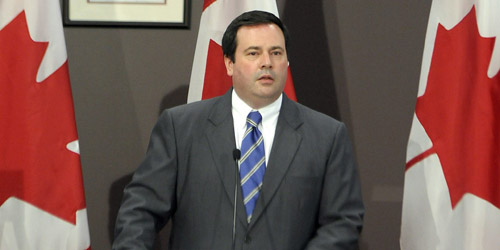 The Minister of Citizenship, Immigration and Multiculturalism Minister Jason Kenney proposes a series of changes to the federal immigration process, with the purpose of adapting the system to the needs of the Canadian society.

The federal immigration process is addressed to persons who wish to live in any Canadian province except for Quebec.
This program is opened for candidates who have at least 1 year of work experience in one of the fields listed below and make the necessary points in order to qualify. However there is a total limit of 10.000 received applications, with a maximum of 500 per field, established for the period July 1, 2011 – June 30, 2012. This limit does not apply to those with an offer of arranged employment.
There were many applications sent after July 1, 2011, much more than the maximum limit. Some candidates who had their applications received by the Government on July 5, 2011, had their files returned, as the maximum number was reached already at that point. For other professions the limit has not been reached yet.
Yesterday, March 28, 2012, Minister Kenney proposed a change to the process: the candidates should have their foreign education credentials assessed and verified by designated organizations before they arrive in Canada. This would help them have a better idea about how their studies are going to be valued and would guarantee that their skills are in accordance with what is needed on the Canadian Labour Market. Likely such document will not grant the right to practice once the person lands, as usually the regulated bodies require examinations first.
This is part of a series of changes that are going to be implemented in the immigration process. The Minister of Human Resources and Skills Development, Diane Finley, stated that foreign workers are of great value to the Canadian society and that the government is working on the improvement of credential recognition, with the purpose of a faster integration into the labour market.
You can read more about the Canadian Immigrant Integration Program here: http://www.newcomersuccess.ca, they offer pre-arrival orientation sessions in up to 25 countries.
Below is the list of professions accepted for the federal immigration program and details about the received applications as of today.
| | |
| --- | --- |
| | Number of Complete |
| | Applications  |
| Eligible Occupation | Received |
| Restaurant and Food Service Managers | 500* |
| Primary Production Managers (Except Agriculture) | 179 |
| Professional Occupations in Business Services to Management | 500* |
| Insurance Adjusters and Claims Examiners | 500* |
| Biologists and Related Scientists | 500* |
| Architects | 500* |
| Specialist Physicians | 500* |
| General Practitioners and Family Physicians | 500* |
| Dentists | 500* |
| Pharmacists | 500* |
| Physiotherapists | 374 |
| Registered Nurses | 500* |
| Medical Radiation Technologists | 101 |
| Dental Hygienists and Dental Therapists | 60 |
| Licensed Practical Nurses | 500* |
| Psychologists | 223 |
| Social Workers | 500* |
| Chefs | 195 |
| Cooks | 450 |
| Contractors and Supervisors, Carpentry Trades | 208 |
| Contractors and Supervisors, Mechanic Trades | 500* |
| Electricians (Except Industrial and Power System) | 256 |
| Industrial Electricians | 278 |
| Plumbers | 81 |
| Welders and Related Machine Operators | 81 |
| Heavy-Duty Equipment Mechanics | 77 |
| Crane Operators | 17 |
| Drillers and Blasters – Surface Mining, Quarrying and Construction | 15 |
| Supervisors, Oil and Gas Drilling and Service | 181 |
* Limit reached