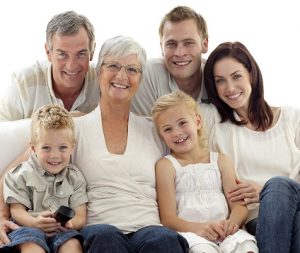 One of the main objectives of the Canadian Immigration Law is to to see that families are reunited in Canada (Article 3(1)(d)). However due to the high number of applications of parent and grantparent sponsorship, the government had to put the program on hold. It will reopen in January 2014, under some new criteria that seem to be inspired by the Federal Skilled Worker Program.

This program was created in order to help parents and grandparents of Canadian permanent residents and citizens to obtain permanent residence as well and join them in Canada. The sponsorship program was set on hold because of the increasing processing time, at one point the estimated delays were of 14 years (due to over 160,000 applications as of 2011). This measure led to the processing of some 50,000 applications (the highest level in 20 years) and to the creation of a new temporary program – the SuperVisa – that allows parents and grandparents to stay in Canada for a longer period of time. This program is now announced to be permanent, and not a temporary measure anymore. Statistics show that 15,000 applications were approved since its opening.
The good news for those who want to bring their loved ones permanently, is that the parents and grand-parents sponsorship program is re-opening on January 2, 2014.
There will be a limit of 5,000 applications for 2014, that will mean fast processing times. The level of admission will remain as high as before, permitting to reduce the backlog. Below are listed other new conditions that make fewer people eligible as sponsors:
The minimum income of the sponsor will increase by 30%. For example, in 2012 a couple with no children, intending to sponsor two parents, needed a minimum gross income per household of $43,000. With the new regulations, it should be some $57,000. This will ensure that the financial needs of the sponsored persons can be met. Details about the minimum necessary income for 2013 can be checked in the table below.
There has to be income stability in the last 3 years, as opposed to the last 12 months as before.
The only income proof accepted will be the Revenue Canada Notice of Assessment. Therefore most new permanent residents will not be able to apply for some time, as foreign proofs of income do not qualify.
The sponsorship undertaking period will be of 20 years instead of 10, which means that the sponsor will have a financial responsibility for a longer time, repaying any provincial social assistance benefits paid to the parent and grandparent and their accompanying family members for 20 years.
The age of dependent children will decrease from 21 to 18 years of age, meaning that the sponsored persons that have dependents of over 18 years of age will not be able to include them in the application. There will be an exception for individuals, regardless of age, who are financially dependent on their parents due to a mental or physical disability.
The government is making efforts to keep the possibility of sponsoring parents and grandparents open, Canada having the most generous program in this respect. At the same time, the government has to respect Canadian taxpayers and Canada's resources for health and social programs.
Here is the minimum necessary income (MNI) for 2013, called Low Income Cut-Off (LICO). These figures are increased by 3% every January 1. Count as 1 person every family member of the sponsor (children, spouse) and every sponsored person. For example, a couple with one child sponsoring two parents count as 5 persons. These amounts do not apply to the province of Quebec. In the third column, please find the expected minimum necessary income as per the forthcoming regulations.
| | | |
| --- | --- | --- |
| Size of Family Unit | Minimum Necessary Income (MNI) 2013 | MNI expected in 2014 for sponsorship purposes (3% annual increase + 30%) |
| 1 person (the sponsor) |  $23,298 |  $31,196 |
| 2 persons |  $29,004 |  $38,836 |
| 3 persons |  $35,657 |  $47,745 |
| 4 persons |  $43,292 |  $57,968 |
| 5 persons |  $49,102 |  $65,748 |
| 6 persons |  $55,378 |  $74,151 |
| 7 persons |  $61,656 |  $82,557 |
| More than 7 persons, for each additional person, add: |  $6,268 |  $8,393 |
Related posts