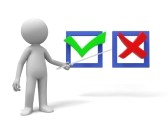 In order to avoid immigration fraud, the Canadian law is now clearer than ever about who can represent a person in an immigration process or matter. This post is about who can and can not assist you, so that you can protect yourself and your project from any potential issues.

Who CAN represent you
According to the section 91 of the Immigration and Refugee Protection Law only authorized persons can help a person for a fee or any kind of remuneration. Authorized representatives are:
In addition, if you are planning to go to Quebec and you are dealing with an Immigration Consultant, it is mandatory for the consultant to be recognized by the Quebec Government as well. To check if the person is on the list, go to: http://www.micc.gouv.qc.ca/publications/fr/dossiers/Registre_Consultants.pdf There are some 200 consultants authorized only, so you want to make sure that your representative is on the list, in order to avoid your file returned, rejected or delayed.
Who CAN NOT represent you
Any person that is not on the list above, can not represent you. Period.
For more clarity, Bill-35 has a list of institutions that will be severely penalized if they offer immigration services. The list includes:
– Travel agencies
– Educational institutions
– Recruiters
– HR Professionals
– Caregiver agencies
– Adoption agencies
Remember, getting help from an authorized person means getting professional advice from someone who is trained and experienced to help you. Non-authorized persons, regardless of how convincing they are or what guarantees they give you, do not have the right to assist you and may put in danger your project, your dreams, your money, your time.
Check our video on this subject.