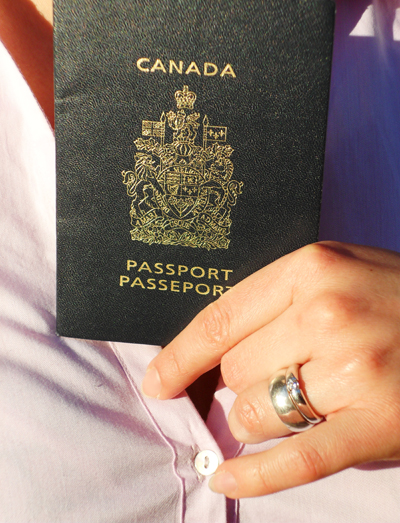 A Canadian permanent resident or citizen has the right sponsor a spouse, common-law or conjugal partner under certain conditions. Should the sponsorship be accepted and the permanent residence granted, the sponsor will be financially responsible for 3 years, however there are no obligations for the sponsored person. Until today, legally, the sponsored person could have divorced after acquiring the permanent resident status and sponsor another person under the same category right away. Now that would be a good, fast and easy way to come to Canada, may think some, and bring your boyfriend/girlfriend later on! Well, not anymore…

In practice it's not that simple, a sponsorship file is complex, there are many proofs and details required and the applicant has to be very convincing about the authenticity of the relationship. However it seems that it happened before, "I held town hall meetings across the country to hear from victims of marriage fraud," said Minister Kenney. The Canadian Government is improving the immigration system constantly. Starting today, the sponsored spouses (or partners) have to wait for five years from the day they are granted permanent residence status in Canada to be able to sponsor a new spouse (or partner).
Unfortunately there is no regulation yet that can protect from marriage fraud once the permanent residence was granted to the sponsored person. Here is a simple example: Alice, a citizen of Wonderland, meets on the internet John, a Canadian citizen residing in Manitoba. Alice who is 12 years younger, smart and beautiful, makes John fall in love with her. John believes her daily nice words, sends her flowers, dreams about her and imagines his happy life with Alice beside him. He decides to go visit her, gives her some money and promises to bring her to Canada. Alice keeps telling him how much she loves him, how poor and lonely she is. John sends more money, more flowers, visits her again, tries to bring her to Canada as a visitor, visa is obviously denied, decides to marry and sponsor her. After only 4 months, once in Canada, our beautiful Alice tells him that unfortunately she does not want to live with him, her plan was to get to Canada, so… Bye-Bye! John is furious, he calls the Immigration authorities but it's too late, there is nothing he can do. Soon after that he gets a letter that Alice is on welfare and he needs to reimburse all this money to the Government. Besides, for the next 3 years he cannot sponsor anyone else…
Yes, John should have been more careful, he knows that now, but why can't the government cancel Alice's status? Perhaps an idea would be to issue a conditional status, like other countries do, and organize an interview after 1-2 years of permanent residence to make sure that the relationship is still real. There are pro's and con's, it may be very difficult to establish limits, it may mean to make the sponsored person endure whatever life just to be able to keep the status, it will increase the humanitarian and compassionate grounds applications. The big advantage is that it will scare those who get married only for immigration purposes. But I am sure that the government will come with changes in this respect soon.
At least thanks to the change that is in force as of today, for the next 5 years Alice will not be able to sponsor her boyfriend from Wonderland. And there are more changes to come.