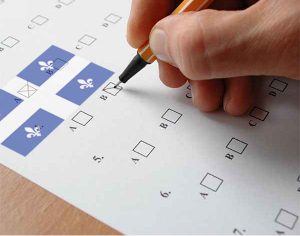 Starting today all the candidates applying under the Skilled Worker category for the province of Quebec have to pass a language test prior to submitting their files.

All those who sent their applications before or on December 5, 2011 are not affected by this change made by the Government of Quebec. However if you plan to send your application from now on, you should take into consideration that no points will be awarded for language abilities unless you present a language test. Those who do not want to be granted any points for this factor should clearly mention so, otherwise the file will be returned to the applicant.
This requirement refers to everyone, with no exception, including those who come from a French/English speaking country.
The French test is mandatory for the main applicants and their spouses and the English one for the main applicants only. The recommended tests are TEFAQ and TCFQ for French and for English – IELTS, TOEFL, TOEIC or Cambridge.
The new changes are meant to make the processing times shorter. Keep reading us for the latest news.