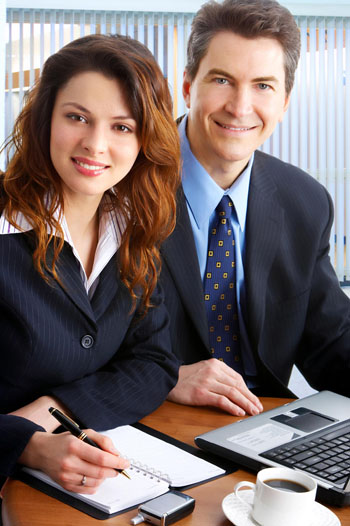 Our immigration office located dowtown Montreal is looking for a secretary.

Job offer – secretary, full-time position (30 hours per week), offer # MM261012
Martineau & Mindicanu is a Montreal based company offering consultation and representation services for temporary and permanent immigrants, study options in Canada and recruitment services for businesses. Our clients come from all continents, but we are mainly present in Latin America.
The values of Martineau & Mindicanu are integrity, respect and excellence. Our mission is to contribute to making Canada an even better place, and for that we are committed to offering quality services while respecting our core values.
In order to develop its activities, Martineau & Mindicanu is looking for a secretary for the downtown Montreal office.
Tasks and responsibilities
Under the supervision of the associate directors:
Schedule and confirm appointments;
Reply to inquiries received by phone or e-mails and take notes of call messages;
Prepare and review correspondence, bills, presentations, publications;
Open, distribute and send mails and e-mails and ensure the circulation of the received information;
Establish and keep manual and automatic file classifications systems and verify the security of the confidential documents and data;
Welcome clients;
Compile statistic information;
Make internet research
Communicate with clients in order to obtain information and documents;
Fulfil other related tasks.
Employment criteria
The selected candidate should have the following qualities and abilities:
Intermediate or higher level of oral French or English; intermediate or higher reading skills in both languages.
Advanced level of Spanish – preference for Spanish speaking natives
Ability to use Adobe Acrobat and Microsoft Word, Excel and PowerPoint.
Pertinent work experience as secretary, administrative assistant, accounting assistant or a related position.
Secondary level vocational or college level technical training a must. Secretarial or related studies preferred. Out-of-Canada credentials and work experience is welcome.
Internet research aptitudes
Courtesy, organisation, rigor, attention to details, desire to learn, autonomy, professionalism. Respect of the values and mission of the company.
Canadian permanent residency or citizenship required.
The position is for 30 hours per week, Monday to Friday, from 9AM to 4PM, with possibility to increase the number of hours to 37.5 per week. Salary to be discussed, based on experience and aptitudes, according to the standards for this type of work in Montreal.
Martineau & Mindicanu does not discriminate against any person based on age, sex, nationality, religious and spiritual beliefs, sexual orientation or other considerations not related to the skills and aptitudes required for this position.
The interested candidates who comply with the requirements can send their CV and a motivation letter in French, English or Spanish in .pdf, .doc or .docx format, before Friday, October 26, 2012 at 5PM to info@artim.ca with the subject Job offer – secretary, position MM261012. We thank all candidates, however only persons under consideration will be contacted. We appreciate that you do not call regarding this job offer.
Image from www.hairstart.com