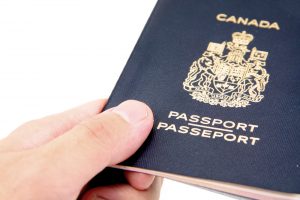 Permanent residents applying for citizenship should be more careful and pay attention to every detail of the application, as the government has new procedures effective immediately – the incomplete files will be returned.

A Canadian permanent resident has the right to apply for citizenship after 3 years of stay in Canada (within the last 4). Since the processing times for citizenship are quite long (around 19 months), people usually hurry to send the applications as soon as possible. Obviously many mistakes are made, which in many cases makes it impossible for the officer to continue the processing. Up until yesterday, the officer contacted twice the applicant to ask for missing information or documents, which made processing longer. From now on the incomplete applications will be returned along with a note with 3 options:
• To resubmit the application with the missing information/document;
• To proceed with the incomplete application as initially submitted (which may lead to a negative outcome); or
• To request the refund of the fees paid as the applicant no longer wishes to submit their application.
In case of the application packages that refer to more than one person (for example, family members), and one of the applications is incomplete, the entire package will be returned.
These new procedures are meant to shorten the waiting times and increase operational efficiency, which is a great news for the everyone.